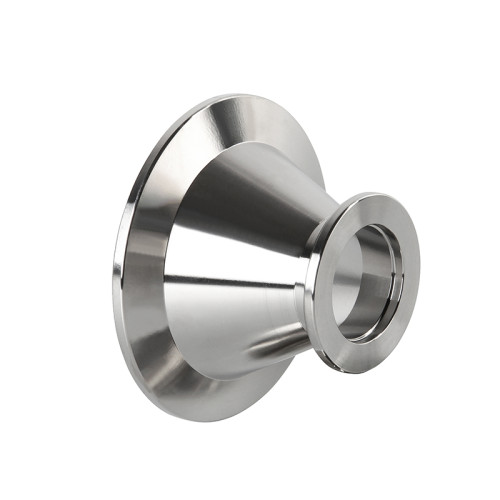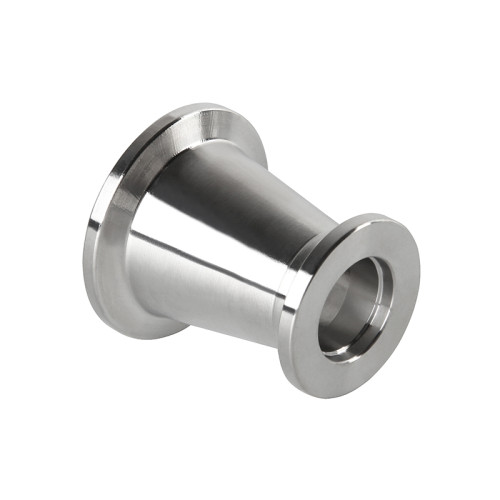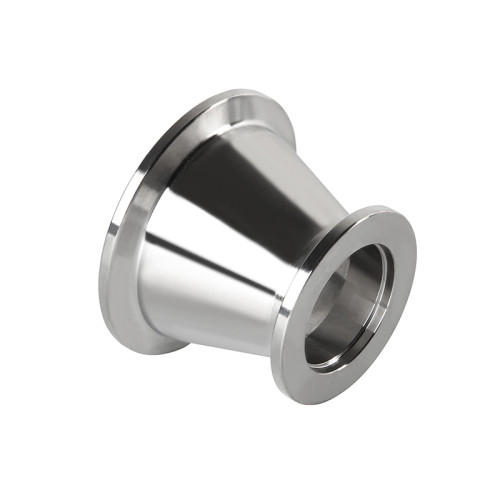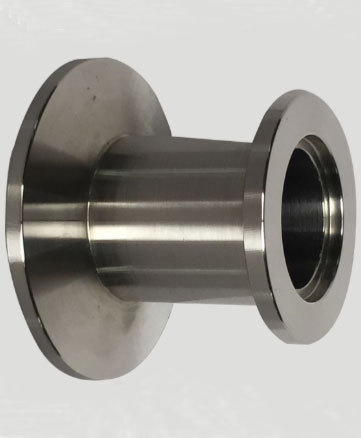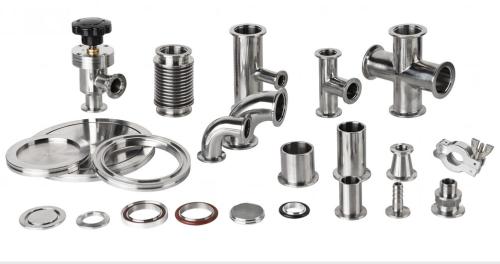 Lary high quality hot sale vacuum conical reducing flange
Item specifics
Size range

KF16-KF10; KF25-KF10; KF25-KF16; KF40-KF16;
Description
Product Description
Lary high quality hot sale vacuum reducing flange

The flange is a interconnection components between two pipe ends. The flange connection
or the flange joint is a folding connection that composed of flange, gasket and bolts that
connected to each other and forms a sealed structure. The pipeline flange refers to the
flange in the pipe-system for piping, when the flange is used in equipments, it refers to
the flange on the entrance or exit of the equipment.
The stainless steel flange/aluminum KF blind board flange/stuffy lid that produced in
our company are made of high-quality metal materials, with advanced processing technology,
and they are widely in the vacuum pipe system, like vacuum drying, detector equipments,
monocrystalline/polycrystalline silicon equipments, coating equipments, medical instruments,
vacuum oven and other industries.
Technical Parameters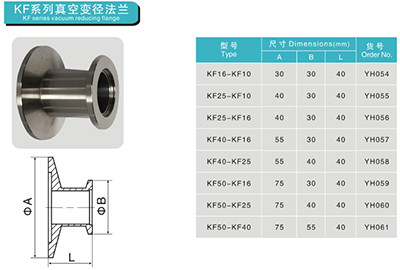 Advantages
We supply stainless steel vacuum parts, corrugated pipe, vacuum valve, flange etc., products,
with great fast after sale service. We provide customers with KF, ISO series standard vacuum parts,
also a variety of customized non-standard products. Products apply to low, medium
and high vacuum systems.All the components of the vacuum are under strict selection,
precision manufacturing, thorough cleaning, high sensitivity of Helium Leak Detected, vacuum packaging
etc., process thus ensure the quality of products.
Guarantee
1, Our products contain inspection certificate and moderate amount of instruction manuals, to ensure
our products can be properly installed by our consumers.
2, Our company promise that the products are manufactured and tested in accordance with the relevant
national standards, those defective products are not allowed to be out of the factory. If the buyer can
confirm that the product is correctly installed and used in accordance with our company's proposed
method,and confirm that the product itself does have material or process defects, also submit a written
application to our company, we are responsible for free recall of defective products repair, replacement
or full refund of the purchase price.